Description
Pile Up! is a 1-to-4 player couch coop 3D platforming adventure for friends and families! Jump on each other, explore the cardboard world together and use items along the way to build the wackiest piles!
History
Pile Up is all about cooperation and communication, through both its local multi-player setting and its main mechanics. Piling is its core, and the main challenge is not about execution skills but the team's ability to organize and to achieve a common goal. We are convinced that games are a great way to learn about helping each other. Pile Up is a non-violent, safe place for players to express themselves, to experiment freely and to be creative. We want to build a game that encourages people of all ages and game habits to play together and to join their forces and talents to share a pleasant, friendly moment.
Features
Pile up on each other!
A joyful adventure for 1 to 4 players
A memorable journey about friendship, helpfulness and never leaving anyone behind!
Cute colorful cardboard worlds and creatures to discover
Countless puzzles that foster creativity
Drop in and out at any time with dynamic challenge rescaling
Crazy mini-games and their variations to spice things up!
Choose from a variety of skins for your own Boxling
Videos
Pile Up! Official Trailer — YouTube
Logo & Icon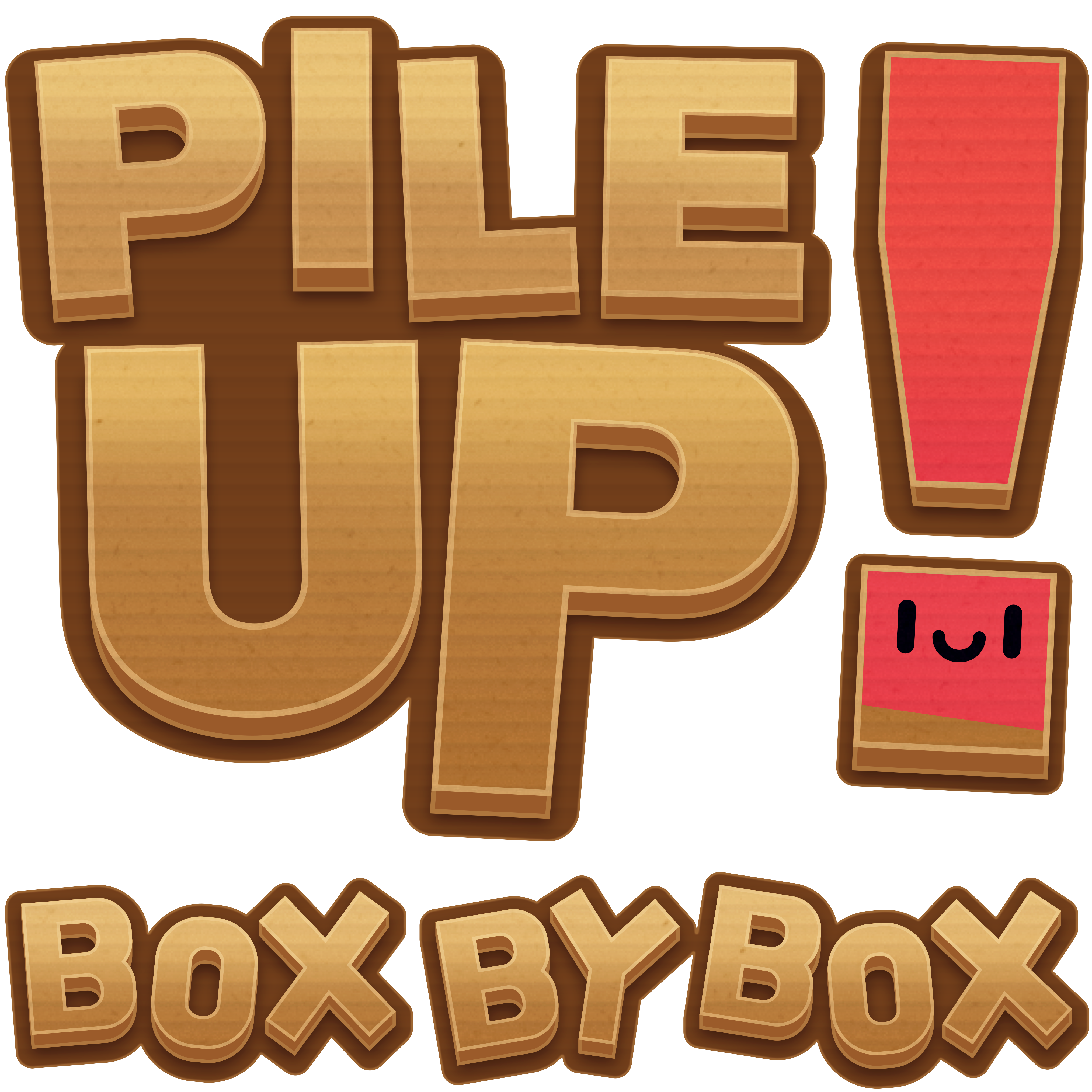 Awards & Recognition
"Most Innovative Newcomer" at PLAY19 2019 (Hamburg, Germany)
"Best Upcoming Game" at Stunfest 2019 (Rennes, France)
"Best Indie Game" at L-Games 2019 (Livry-Gargan, France)
"Franco-German Video game prize" at OFAJ-DFJW 2019
"Official Selection for Best Family Game" at BIG Festival 2019 (Sao Paulo, Brazil)
"Official Selection for Indie Games Section" at Festival Européen du Film Fantastique (FEFFS) 2019 (Strasbourg, France)
"Official Selection for Indie Game Factory Award" at Animasia 2019 (Bordeaux, France)
"Official Selection (First Playable)" at FLIP 2018 (Parthenay, France)
"Showcased" at Bordeaux Geek Festival 2019 (Bordeaux, France)
"Showcased" at Festival des Jeux 2019 (Angoulême, France)
"Showcased (First Playable)" at Stunfest 2018 (Rennes, France)
About Seed By Seed
Boilerplate

Seed by Seed is an independant game development studio, created in 2018 to bring the cooperative game Pile Up to life. We were gathered together by the love of shared breakfasts, cute plants and carefully handcrafted videogames. To share this passion with others, we have chosen to combine our talents to create cosy, fun and friendly games, that remind people why everybody likes to play with their loved ones.

More information

More information on Seed By Seed, our logo & relevant media are available here.
Pile Up! Credits
Thaïs ARIAS

Antonin DEMEILLIEZ

Jean NICOLAS

Seamus O'NEILL

Yannis ATTARD

Hélène BOUDIER

Alexandre CORNUDET

Anize AMESTOY
Contact
Inquiries

Twitter

Facebook

Instagram

Youtube

LinkedIn